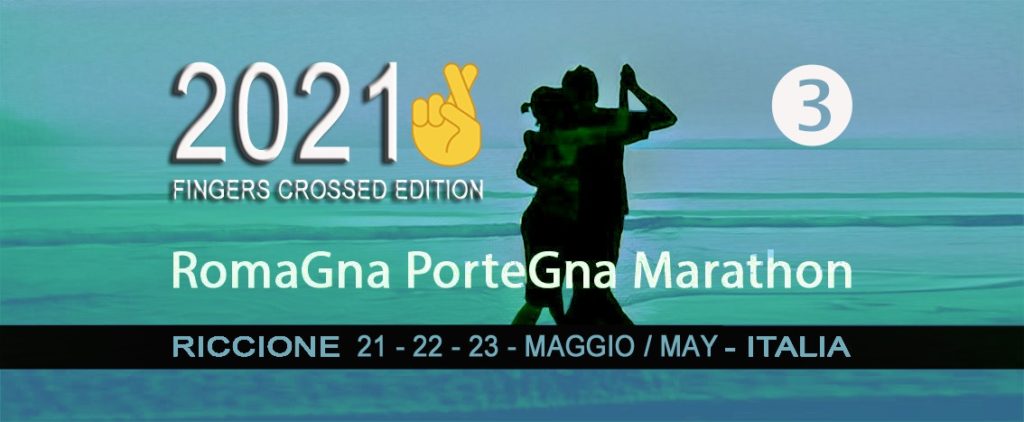 ---
ATTENZIONE :
LA NUOVA LISTA DJ SARA' RESA NOTA APPENA POSSIBILE
L'ELENCO DEI DJ SOTTO ELENCATI SI RIFERISCE ALL'EDIZIONE 2020 ANNULLATA
Gabbo Fresedo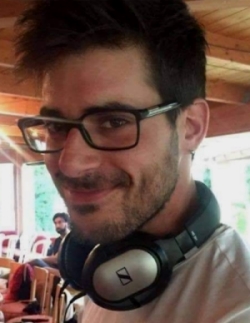 ENGLISH
We are pleased to introduce you Gabbo Fresedo, DJ in RomaGna PorteGna Marathon 2020.
Gabbo a.k.a. Gabriele, was born 32 years ago with a guitar in his hand. Playing, dancing or mixing music is a constant in his life and Tango attracts him from the very first note.He emerges as a DJ in his town, Lecce, and then he continues his research in the milongas of Triveneto, where he currently lives.
He prefers the music of the 30s and 40s, but he actually covers the whole period between the 20s and the 50s, always attentive towards the comfort of the public.
His girlfriend says about him: "He listens more to tango than my voice!" and you can often see him dance alone behind the turntables
ITALIANO
Abbiamo il piacere di presentarvi Gabbo Fresedo, DJ a RomaGna PorteGna Marathon 2020.
Gabbo, al secolo Gabriele, nasce trentadue anni fa con una chitarra in mano. La Musica suonata, ballata e selezionata è la costante della sua vita ed il Tango lo rapisce alla primissima nota. Esordisce come musicalizador nella sua città d'origine, Lecce, ed affina gusto e ricerca nelle milongas del Triveneto, dove attualmente risiede.
Predilige le produzioni musicali delle decadi '30 e '40 ma le sue selezioni spaziano dalla fine degli anni '20 agli anni '50, facendo sempre attenzione al comfort del pubblico in pista.
La sua fidanzata dichiara: "Passa più tempo ad ascoltare il Tango che la mia voce!". Non è raro vederlo ballare da solo dietro la consolle.
---
Claudio Salemme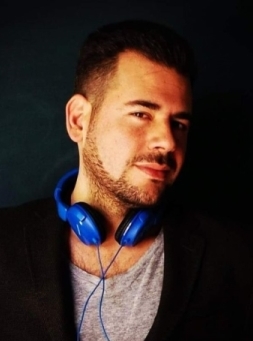 ENGLISH
We are pleased to introduce you Claudio Salemme, DJ in RomaGna PorteGna Marathon 2020.
Claudio is from Napoli (Italy).
"I felt in love (yes, I really love it!) with Tango music before starting to dance it. I was totally captured by the music since the start.
I used to own a place in which I was proposed to host a Tango Festival and this is when the magic happened: before I could figure out what was happening, I found myself singing 'La Vida es una Milonga' under the shower!
I started Djing in local Milongas in Napoli, then in several Milongas in Italy, until receiving the first invitation for a marathon.
Since then, I have been Djing in several festivals and marathons all around Europe and abroad.
I really LOVE djing and it comes with a big responsability as far as I think.
As a Dj, I never concentrate on astonishing or impressing someone showing what I know, but just on getting the dancers in the mood for dancing every single tanda I play, litterally."

ITALIANO
Abbiamo il piacere di presentarvi Claudio Salemme, DJ a RomaGna PorteGna Marathon 2020.
Claudio viene da Napoli.
"Mi sono innamorato (sì, davvero lo amo) della musica di Tango prima di iniziare a ballarlo.
Sono stato totalmente catturato dalla musica fin dall'inizio. Avevo un posto dove mi proposero di fare un Festival di Tango e fu qui che accadde la magia: prima di rendermi conto di cosa stesse accadendo, mi sono ritrovato a cantare "La vida es una milonga" sotto la doccia!
Ho iniziato a mettere musica a Napoli nelle milonghe locali e poi in varie milonghe in Italia, fino a quando è arrivato il primo invito per una maratona. Da allora ho messo musica in diversi festival e maratone in tutta Europa e altri paesi esteri.
Amo veramente mettere musica e penso sia una grande responsabilità. Come Dj non mi concentro mai sul voler stupire o impressionare qualcuno mostrando ciò che conosco, ma solamente sul mettere i ballerini nel giusto "mood" di ballo, letteralmente in ogni singola tanda che propongo."
---
Sergio Piscitello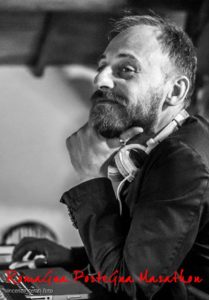 ENGLISH
We are pleased to introduce you Sergio Piscitello, DJ in RomaGna PorteGna Marathon 2020.
Sergio Piscitello comes directly from Palermo, Italy.
He met Tango music in 2005.
Eclectic and dreamer, he is constantly inspired by his great sensitivity to the mood and atmosphere on the dance floor.
Sergio's DJ style is mainly traditional with a nice mix of the classics.
He keeps the energy high with a pleasant blend of the 30s, 40s and 50s, in traditional tandas with fun cortinas.
Sergio is the resident Dj of "La Portenisima" milonga in Palermo.
After years of experience with domestic and international tango festivals and marathons Sergio has achieved a deep knowledge of tango music.
ITALIANO
Abbiamo il piacere di presentarvi Sergio Piscitello, DJ a RomaGna PorteGna Marathon 2020.
Sergio Piscitello, nasce e cresce a Palermo acquisendo una sempre maggiore consapevolezza musicale attraverso l'incontro con il Tango nel 2005.
Eclettico e sognatore, mira a godere della bellezza di un'armoniosa milonga, canalizzando tutta l'energia che ne consegue nel puro piacere del ballo.
Grande estimatore dello stile classico di Buenos Aires, non sacrifica i ritmi elettronici e della world music, coniugando tandas e cortine in un idillio musicale "energeticamente romantico".
DJ resident della milonga de "La Portenisima" di Palermo, ha partecipato a numerose milonghe anche nell'ambito di festival e maratone internazionali oltre che nazionali.
---
Laura Iaru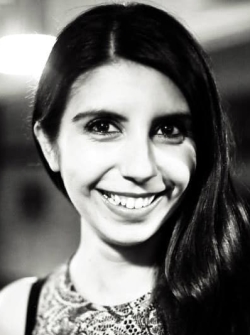 ENGLISH
We are pleased to introduce you Laura Iaru, DJ in RomaGna PorteGna Marathon 2020.
Laura Iaru comes from Bucharest (Romania).
She has been Dj-ing since 2009. Laura loves Djing mostly Golden Age danceable pieces and her great happinness while Djing is to see the people happy on the dance floor. She also travelled few times to Buenos Aires between 2008 – 2015 and spent time in milongas portenas and also learnt about tango music a lot from her maestros Javier Rodriguez & Andrea Misse, from old milongueros portenos & Argentine Djs as well. Besides Bucharest and the rest of Romania, Laura has been Dj-ing along the years in: Italy, France, Turkey, Ukraine, Sweden, Moldova, Poland, Bulgaria, Germany, Qatar. And looking forward to Dj-ing for the first time at our RomaGna PorteGna Tango Marathon!
ITALIANO
Abbiamo il piacere di presentarvi Laura Iaru, DJ a RomaGna PorteGna Marathon 2020.
Laura Iaru viene da Bucharest (Romania).
Ha iniziato a mettere musica nel 2009.
Laura ama prevalentemente proporre brani ballabili della Epoca de Oro e la sua grande gioia mentre mette musica è vedere la gente in pista felice.
Si è anche recata più volte a Buenos Aires tra il 2008 e il 2015 e ha trascorso tanto tempo nelle milonghe portegne imparando molto sulla musica di tango anche dai suoi maestri Javier Rodriguez & Andrea Misse, dai vecchi milongheri portegni, così come dai Dj argentini.
Oltre a Bucharest e nel resto della Romania, negli anni Laura ha messo musica anche in Italia, Francia, Turchia, Ucraina, Svezia, Moldavia, Polonia, Bulgaria, Germania, Qatar. E ora non vede l'ora di mettere musica per la prima volta alla nostra RomaGna PorteGna Tango Marathon!
---
Mauro Berardi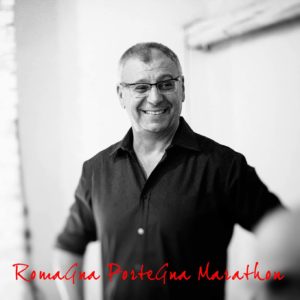 ENGLISH
We are pleased to introduce you Mauro Berardi, DJ in RomaGna PorteGna Marathon 2020.
Mauro has been dancing tango actively since 2002. He has been DJ-ing since 2005. He is part of the tanguero group "Mascalzoni Latini" and co-organizer of the "Latina Tango Marathon Rome" and "La Grande Bellezza". The reading of the dancefloor, of the evolution of the dancers, its dynamics, are some of the innate gifts of Mauro Berardi: Almost telepathic interprets, anticipates and follows the wishes of the tangueros.
He is in great demand as a DJ at many international festivals and marathons.
His style is traditional and very personal: "During my DJ sets" I perceive "the atmosphere and I decide the music to pass, only the flow and energy of the room are really important!".
ITALIANO
Abbiamo il piacere di presentarvi Mauro Berardi, DJ a RomaGna PorteGna Marathon 2020.
Mauro balla tango attivamente dal 2002. E musicalizza dal 2005. Fa parte del gruppo tanguero "Mascalzoni Latini" e co-organizzatore della "Latina Tango Marathon Rome" e "La Grande Bellezza".
Lettura della pista, delle evoluzioni del pubblico, le sue dinamiche, sono alcune delle doti innate di Mauro Berardi: Quasi telepatico interpreta, anticipa e asseconda i desideri dei tangueros.
E' molto richiesto come DJ in numerosi festival internazionali e maratone..
Il suo stile è tradizionale e molto personale: "Durante i miei DJ set "percepisco" l'atmosfera e decido la musica da passare; solo il flusso e l'energia della sala sono veramente importanti!".
---
Gergana Mamaloca Boeva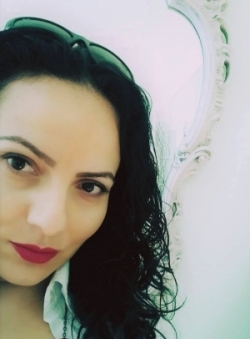 ENGLISH
We are pleased to introduce you Gergana Mamaloca Boeva, DJ in RomaGna PorteGna Marathon 2020.
Gergana is from Sofia, Bulgaria.
"What I love in DJ-ing is to share my deep passion and love for tango music with the dancers and most of all see all these happily exhausted faces in the end of the milonga.
I believe that the DJ is a storyteller taking the audience through an unique story with his/her music selection. I love my stories with lots of different flavors, garnished with passion and deep emotions! And last but not least… I love the happy ends…
I started DJ-ing in 2010 and since then I had the pleasure to be part and participate in multiple international tango festivals and marathons.
Tango for me is love from a first sight and definitely for a lifetime."

ITALIANO
Abbiamo il piacere di presentarvi Gergana Mamaloca Boeva , DJ a RomaGna PorteGna Marathon 2020.
Gergana viene da Sofia, Bulgaria.
"Ciò che amo quando metto musica è condividere con i ballerini la mia profonda passione e amore per la musica di tango e soprattutto vedere a fine milonga i loro visi felicemente esausti.
Credo che il Dj sia un narratore che porta gli ascoltatori attraverso un'unica storia con la propria selezione musicale. Io amo le mie storie, con un sacco di sapori diversi, ricche di passione ed emozioni profonde.
E poi last but not least…amo le storie a lieto fine…
Ho iniziato a mettere musica nel 2010 e da allora ho avuto il piacere di far parte e frequentare numerosi eventi internazionali di tango, sia festival che maratone.
Il tango per me è amore a prima vista e assolutamente per tutta la vita."